The first weekend in December we will host the 25th Krist Kindl Markt. The Markt welcomes shoppers looking for those last-minute Christmas gifts and boasts great food, entertainment, and attractions for all to enjoy. The event kicks-off at its NEW LOCATION at Copperas Cove City Park on Thursday with an evening tree lighting ceremony. All weekend there are activities for the entire family of all ages to enjoy, some are FREE and some have a small cost associated with them. Saturday evening Avenue D is lined with spectators watching the Christmas Parade that gets everyone in a festive mood. And let's not forget Santa visits Krist Kindl every year. We invite you to experience Copperas Cove and join us for a winter wonderland weekend of shopping, dining, and fun...fun...and more fun!
CLICK on the images below for more information...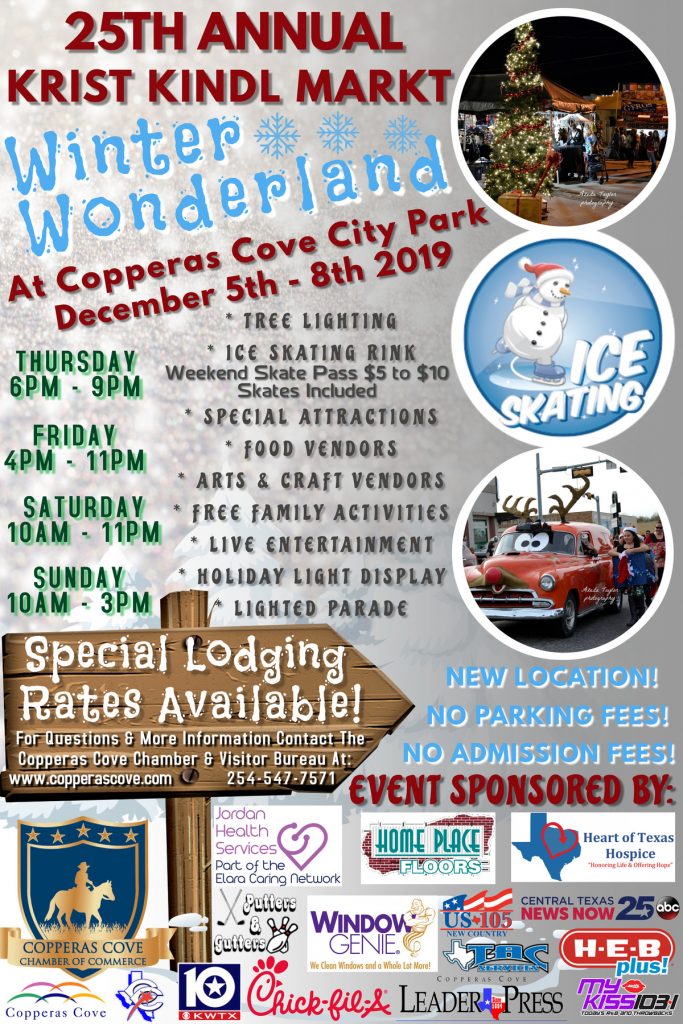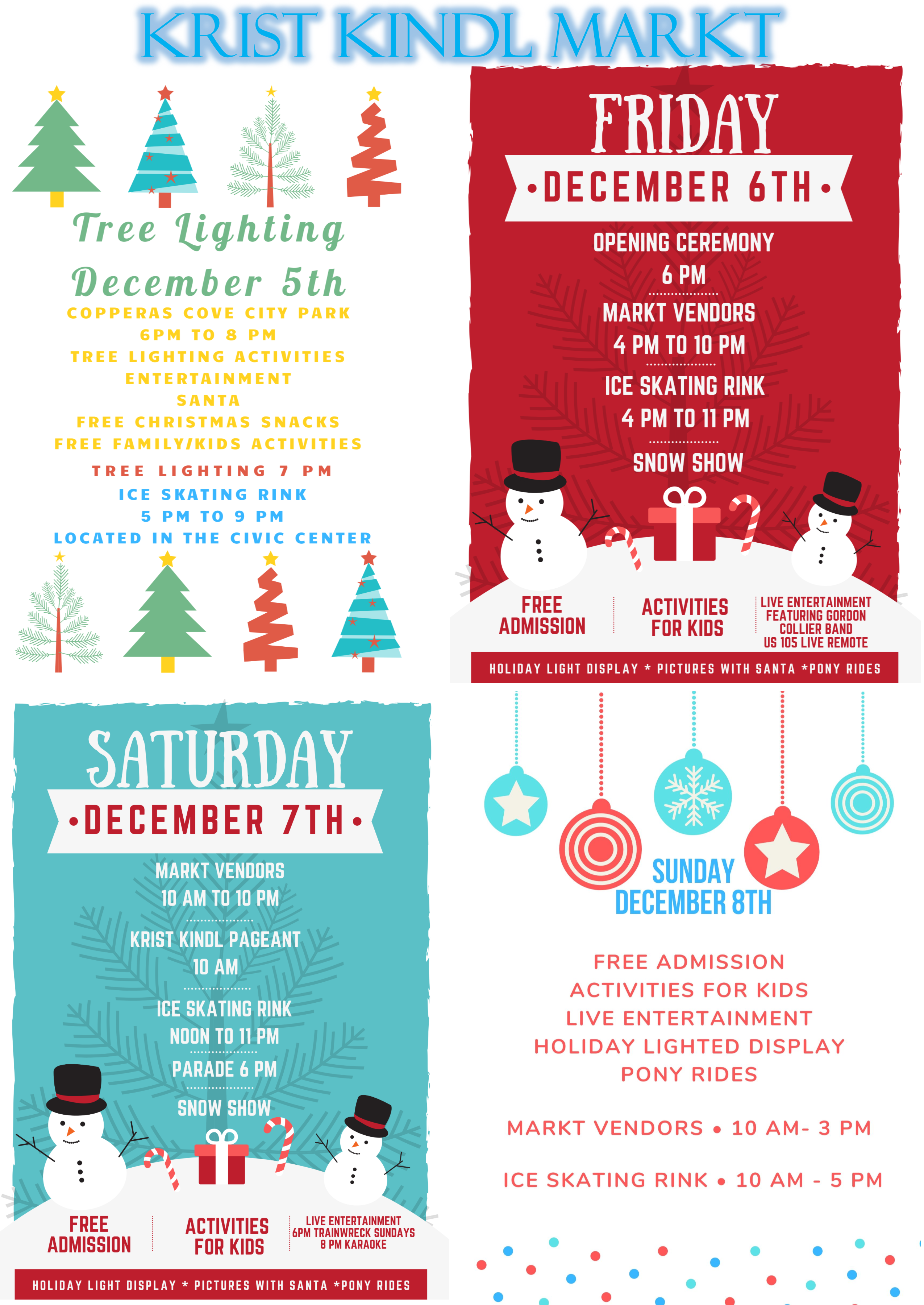 Thank You To Our Sponsors! Be sure to click on their logo below to learn more about them!