The first weekend in December hosts the Annual Krist Kindl Markt Event. The Markt welcomes shoppers looking for those last-minute Christmas gifts and will boast great food, unique retail and arts & craft vendors, and celebrates the spirit of the holidays. The event kicks-off at Copperas Cove City Park on Thursday with an evening tree lighting ceremony. Saturday evening there will be a lighted Christmas Parade that is sure to get everyone in a festive mood. And let's not forget Santa visits Krist Kindl every year. We invite you to DisCOVEr Copperas Cove and join us for a faboulous weekend experience of shopping, dining, and fun...fun...and more fun!
Download your 2021 application below.
Please note, all vendor spaces are on a first come basis.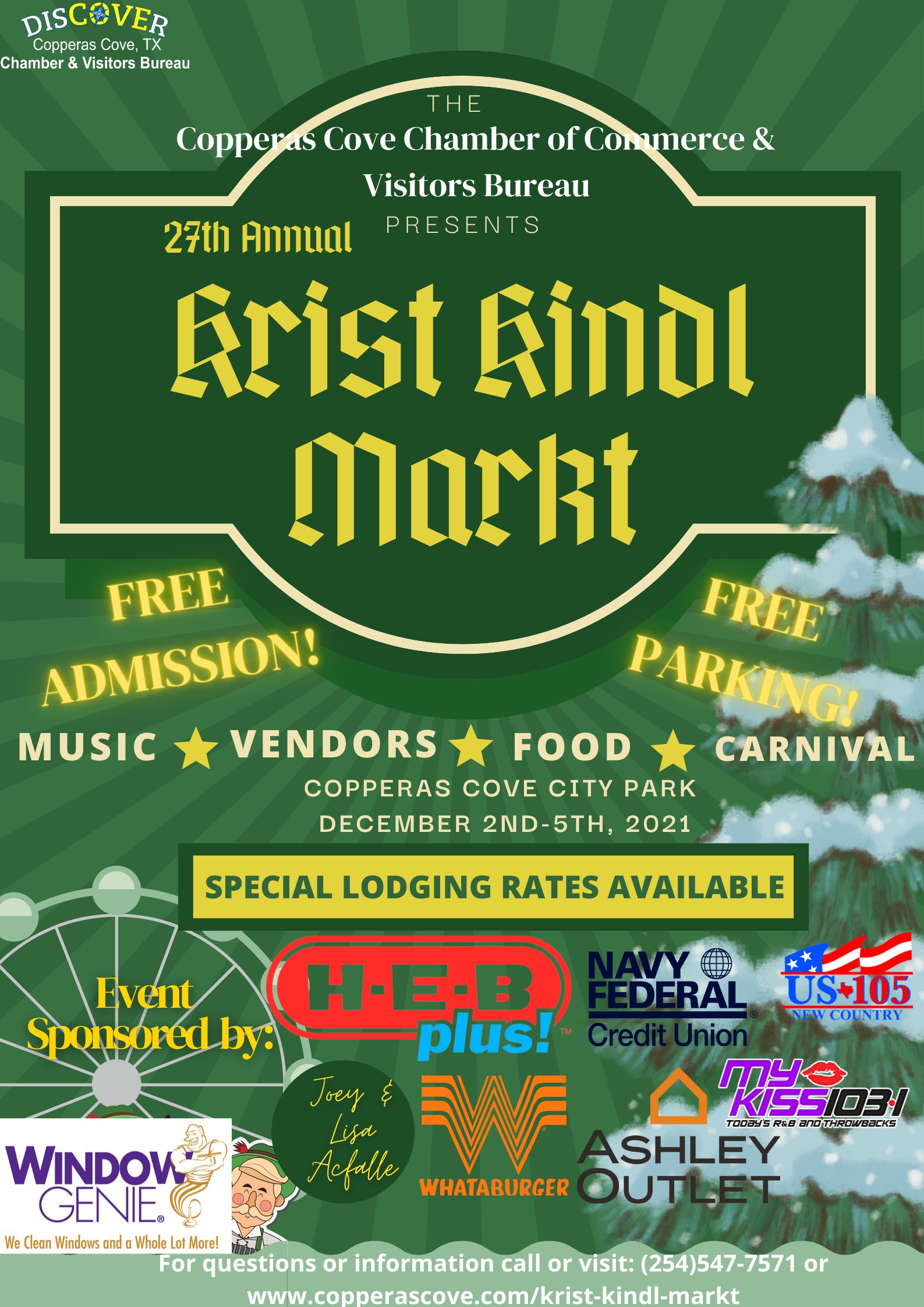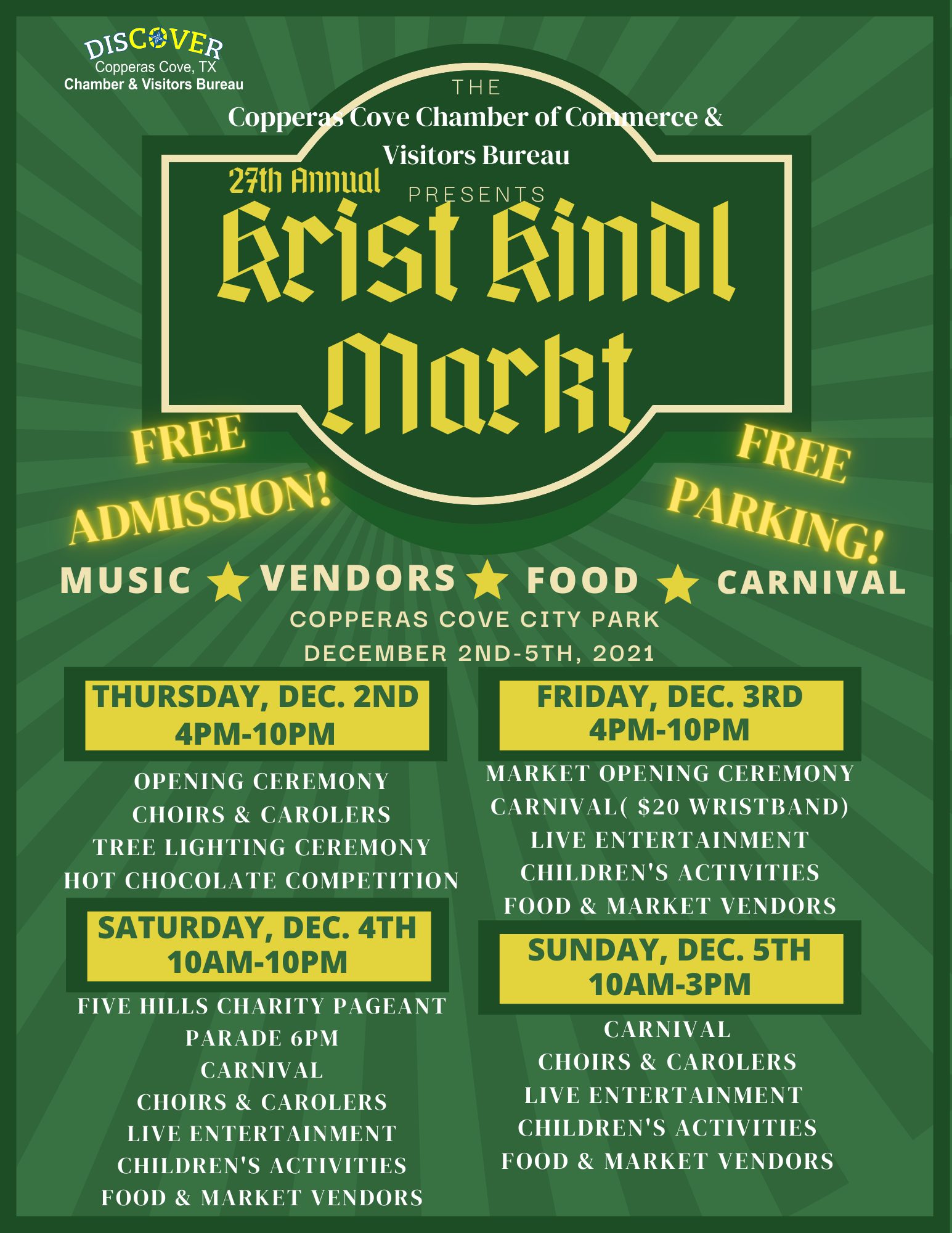 2021 Headlining Entertainers
Click On The Image For More Information On The Entertainers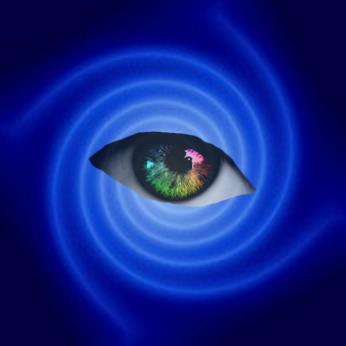 Mr. P Street Hypnotist
5:00 PM - 6:00 PM
Saturday, December 4th, 2021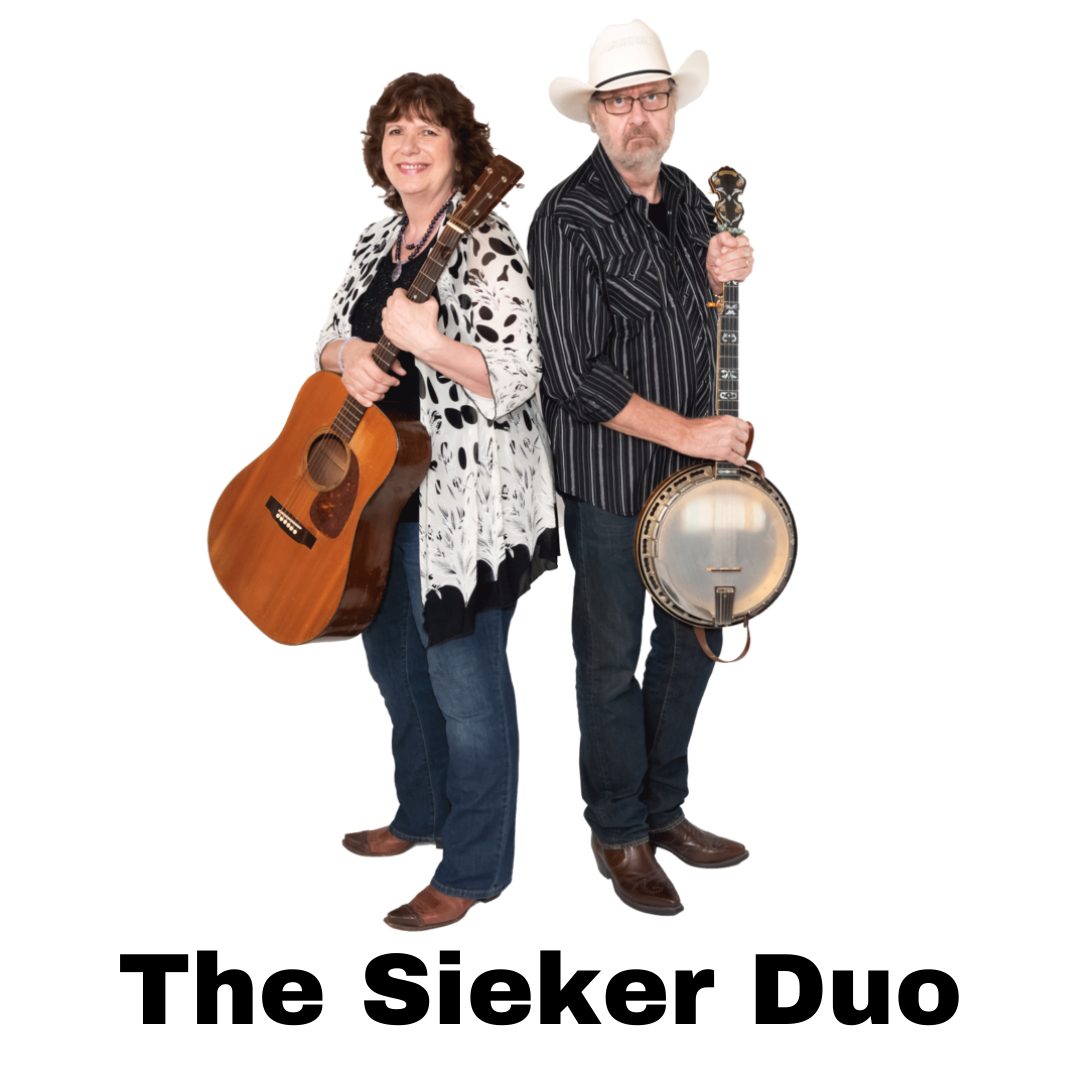 The Sieker Duo
5:00 PM - 6:00 PM
Saturday, December 4th, 2021
                              Thank You To Our 2021 Krist Kindl Markt Sponsors